The MOMFA - 23 is a premier naval engagement of the Eastern Naval Command to address illegal fishing issues in the area by showing naval presence in illegal activities prone areas. The exercise was conducted as a special monitoring mission on illegal fishing activities in Trincomalee South area and also as an awareness training for junior officers in the Eastern Fleet from 19th to 20th Jun 23 in the general areas of Marnkerni, Kalkudah Bay and Kattankudy. SLNS Hansaya assumed the tactical command and executed MOMFA – 23 exercise effectively and successfully with high stranded of professionalism with the able guidance of the Commander Eastern Naval Area and Commandant of the Volunteer Naval Force, Rear Admiral Dammika Kumara who also act as the overall commander of the Naval exercise.
24 junior officers from the fleet units were picked to participate the exercise including two officers from the Coast Guard. Participating junior officers were required to engage with beaching exercises at Mankerni and Kalkudah areas on 19th. June and Kattankudy area on 20th. June. L 801 and L 802 were sailed from Trincomalee and the beaching exercises were carried out using them. Further, all participating officers were divided into 06 groups consisting 04 members in a group with a nominated group leader. On completion of beaching exercises in each identified beaching points, participating officers were required to search 02 nm towards north and south from beachhead for illegal fishing activities and need to conduct a census of fishing community in the search area. All the participants were enthusiastically engaged in the exercise and acquired much needed experiences during the exercise. Teams from Special Boat Squadron, 01st. marine battalion, command diving unit , RTT & 4 RT3 and medical teams were also engaged in the exercise. SLNS Kashyapa provided the assistance from the ground as the exercise area comes under the purview of SLNS Kashyapa. SLNS Udara was deployed to provide the seaward security during the exercise.
The Commander Eastern Naval Area, Commanding officer Fast Attack Craft Flotilla , Commanding officer Special Boat Squadron and Command Operations Officer (E) were also participated the exercise on the second day in order to observe the proceedings and also to provide an encouragement for the officers involving in the exercise. NOIC (TS) and Commanding Officer SLNS Kashyapa were also present in the beach head to welcome the Commander Eastern Naval Area. Exercise was successful terminated in the evening of 20th.
 KAANTHANKUDI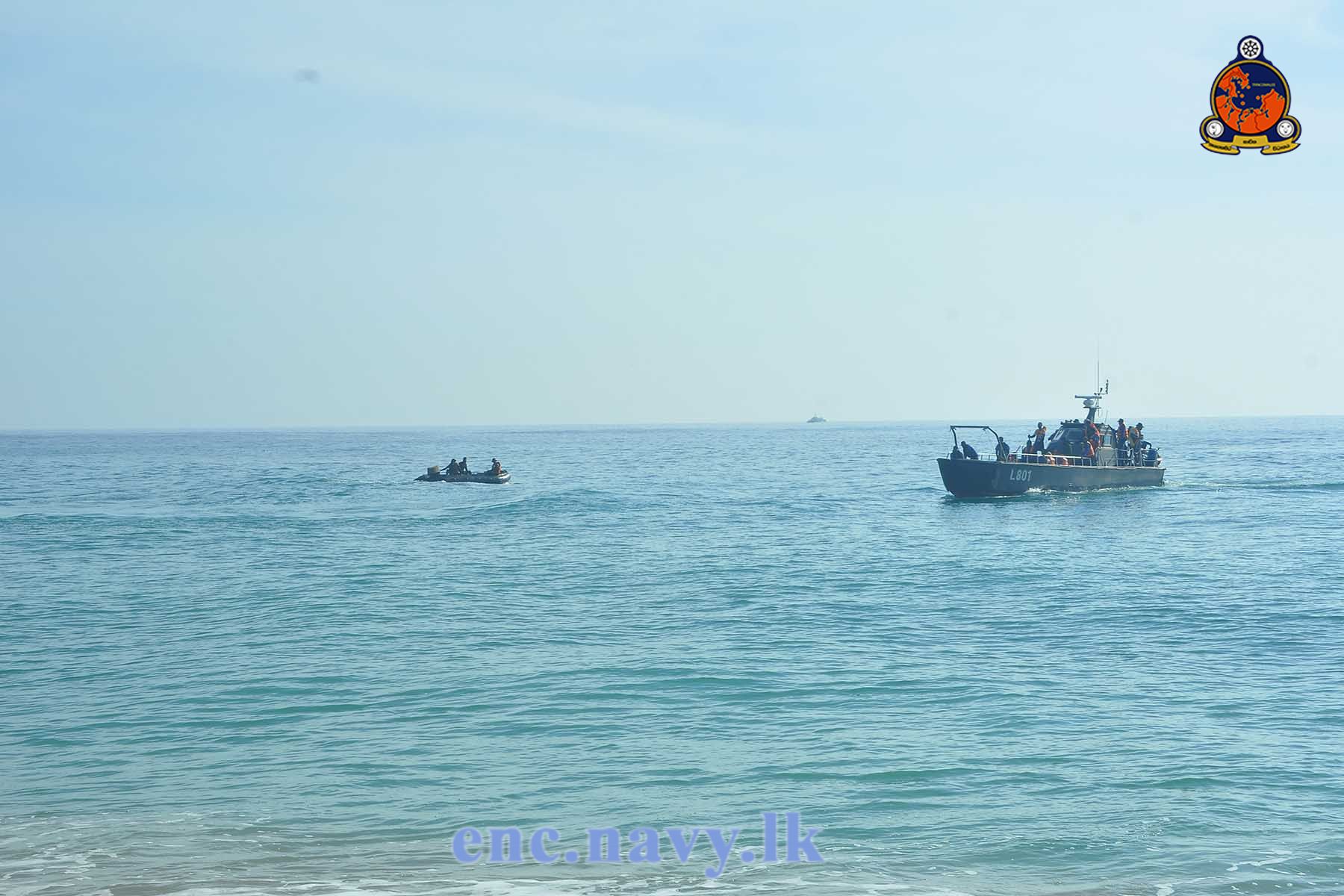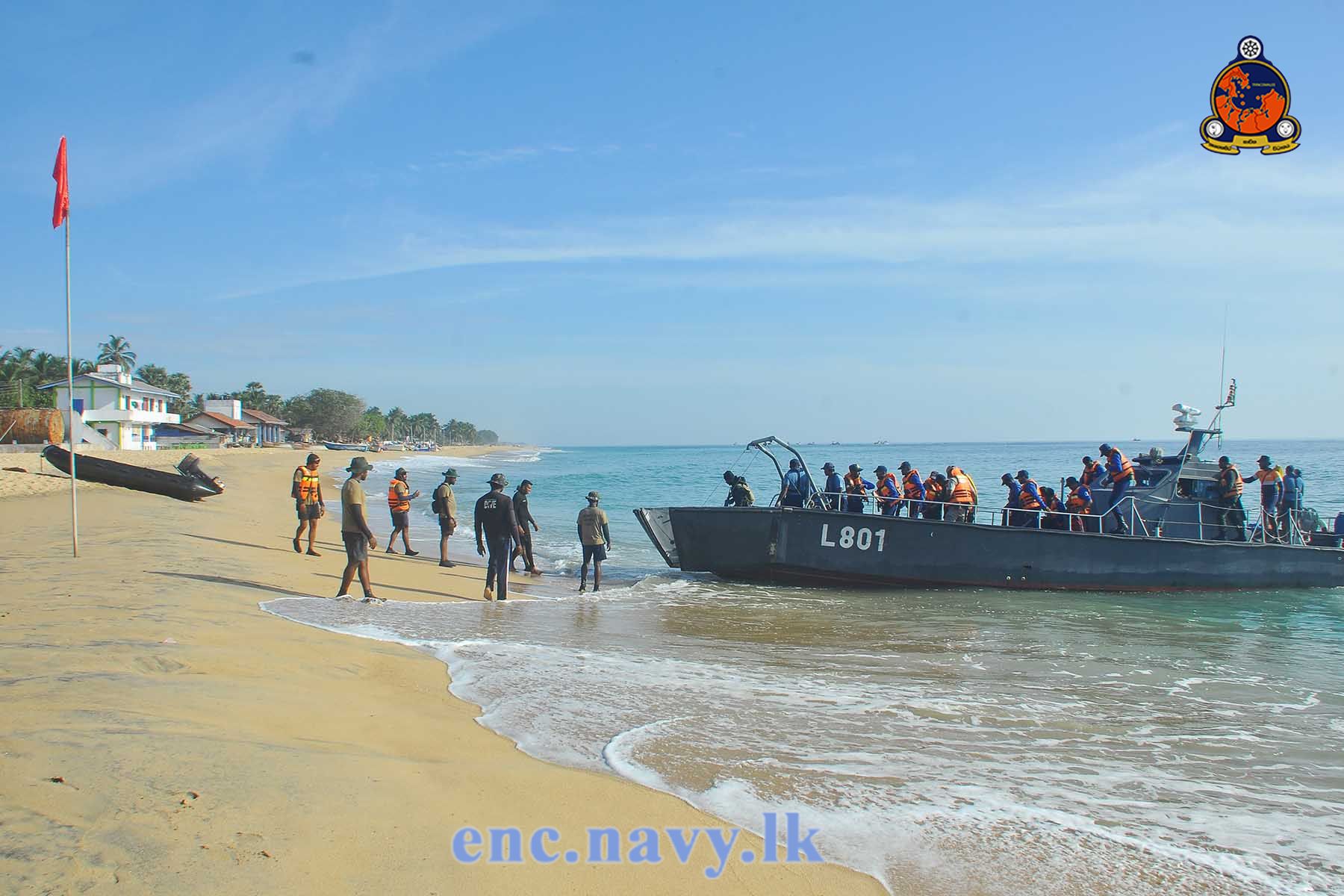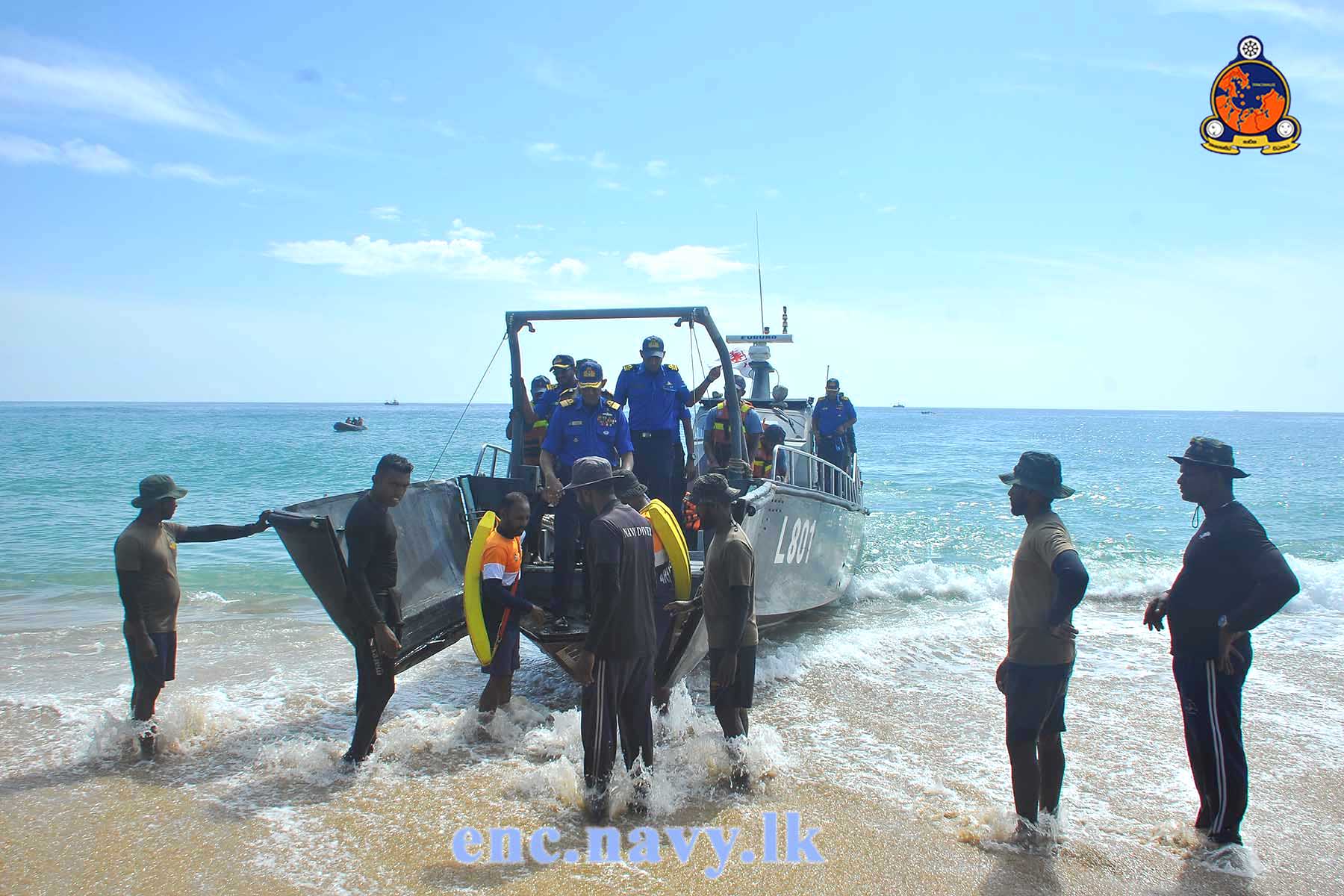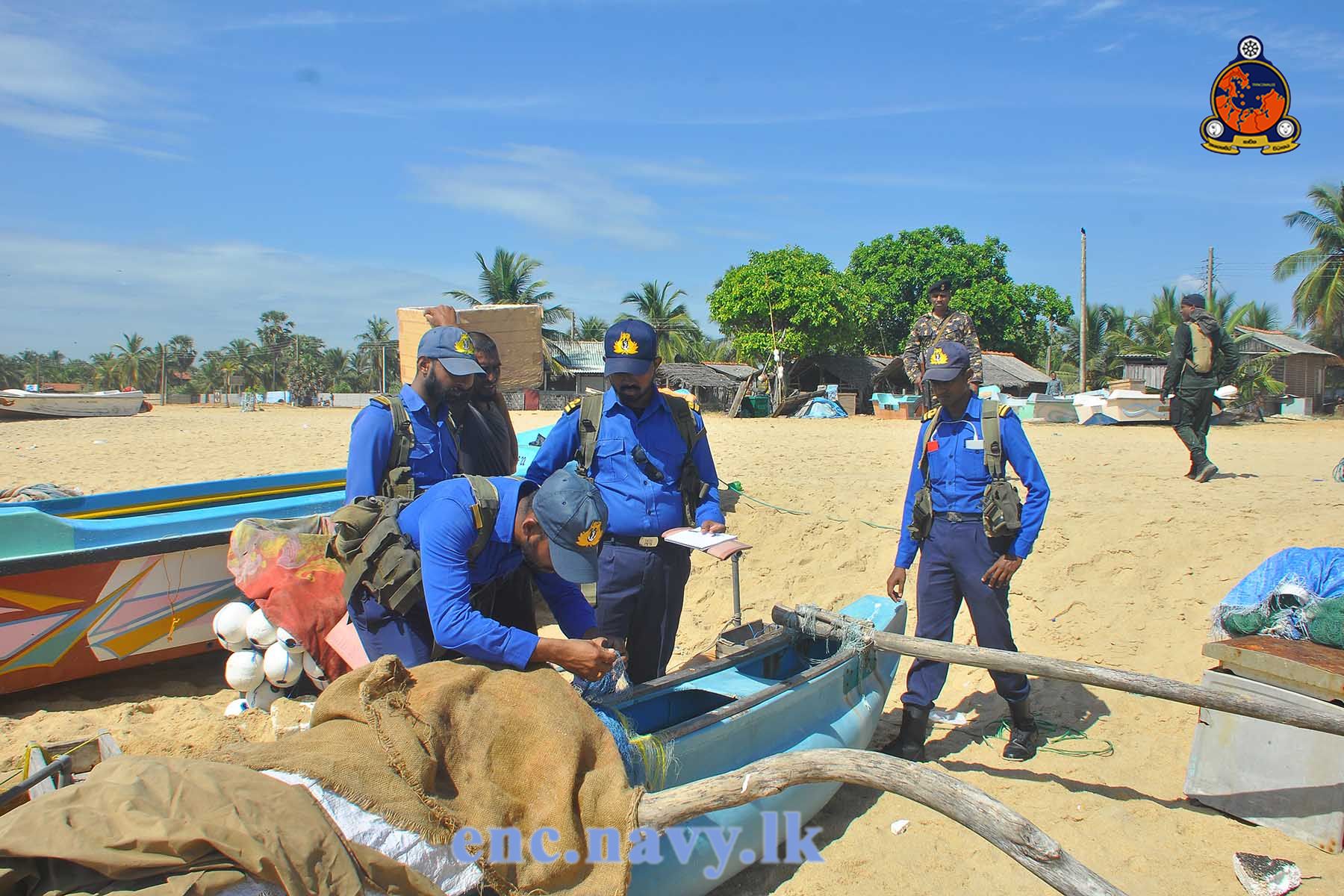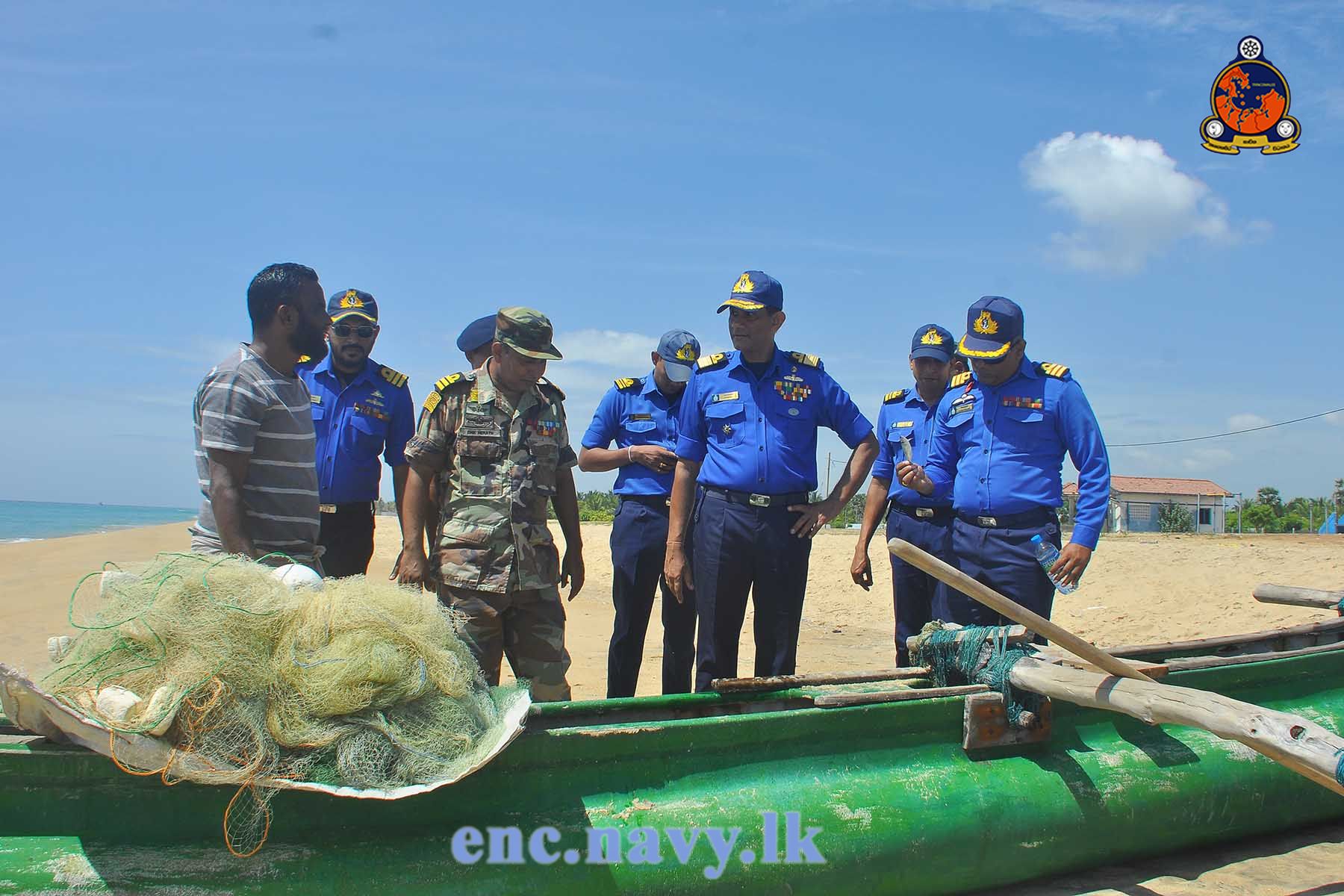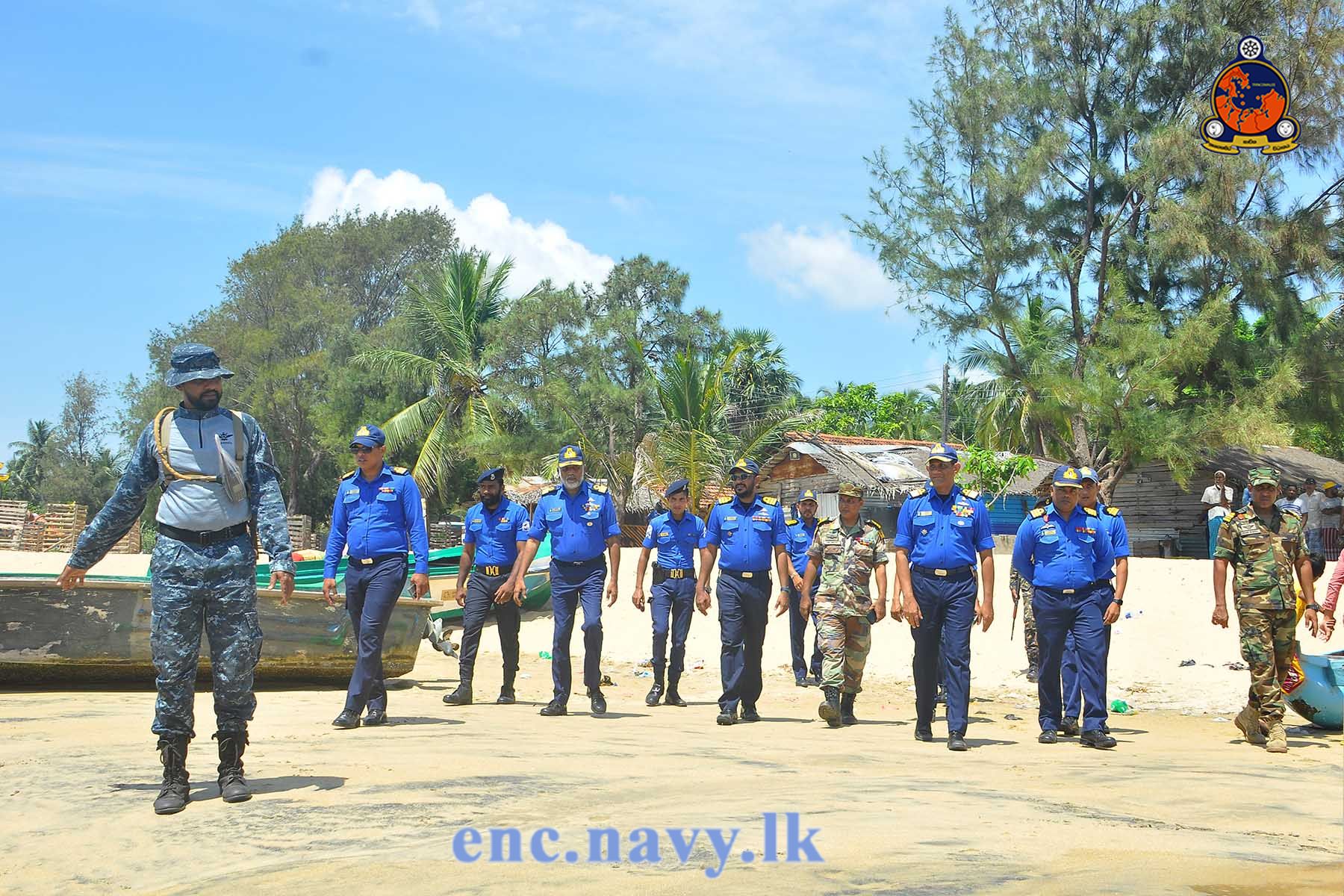 KALKUDA BAY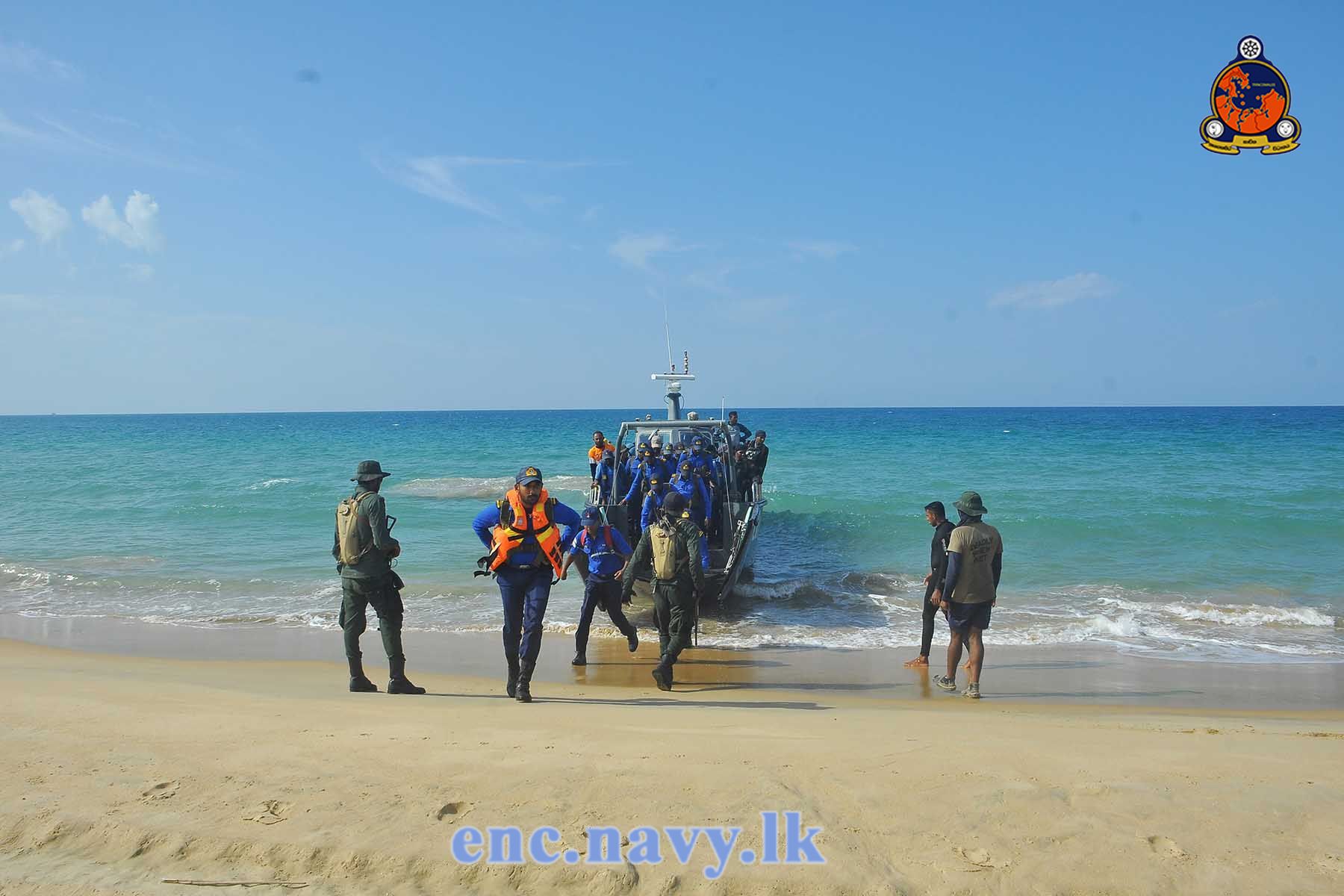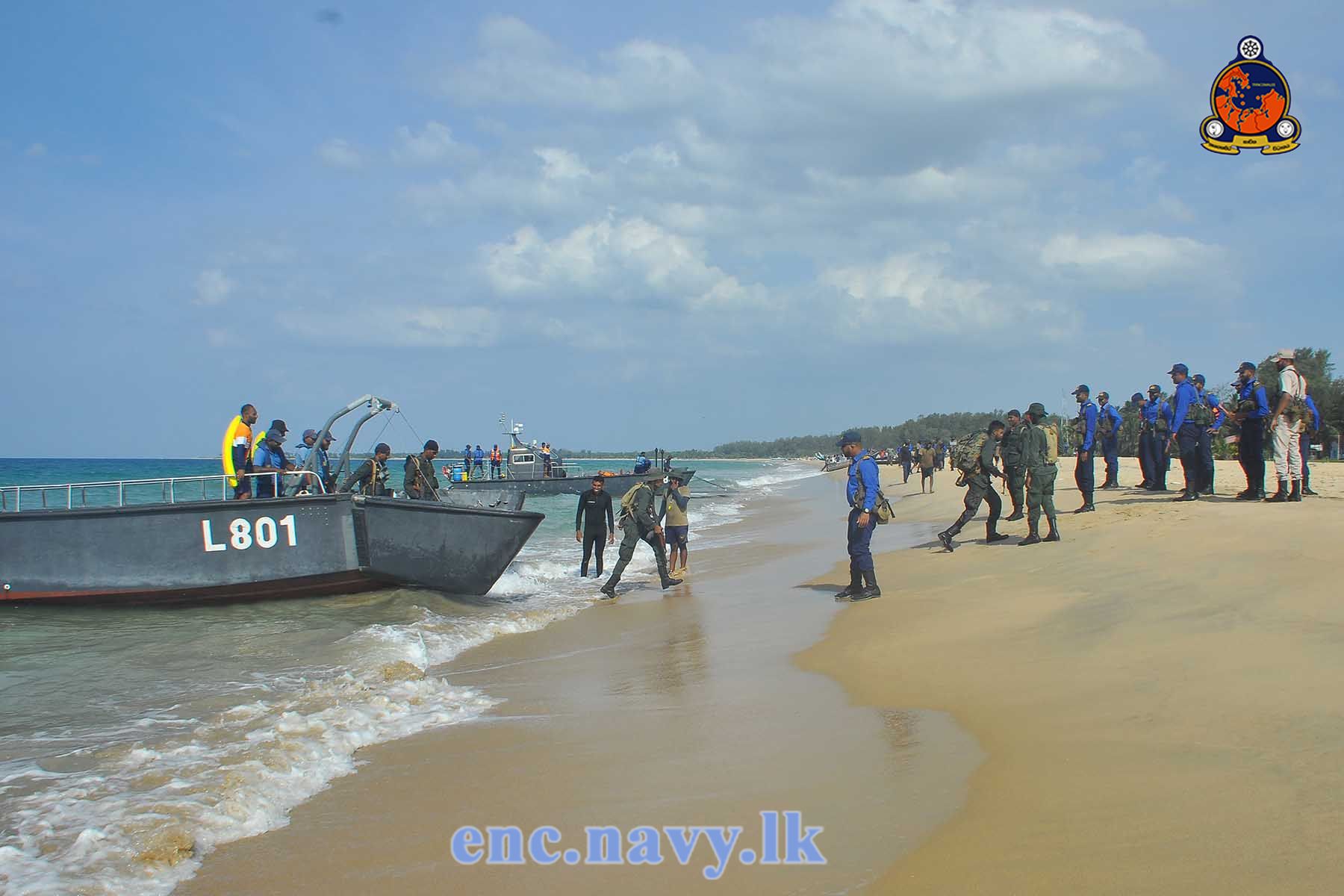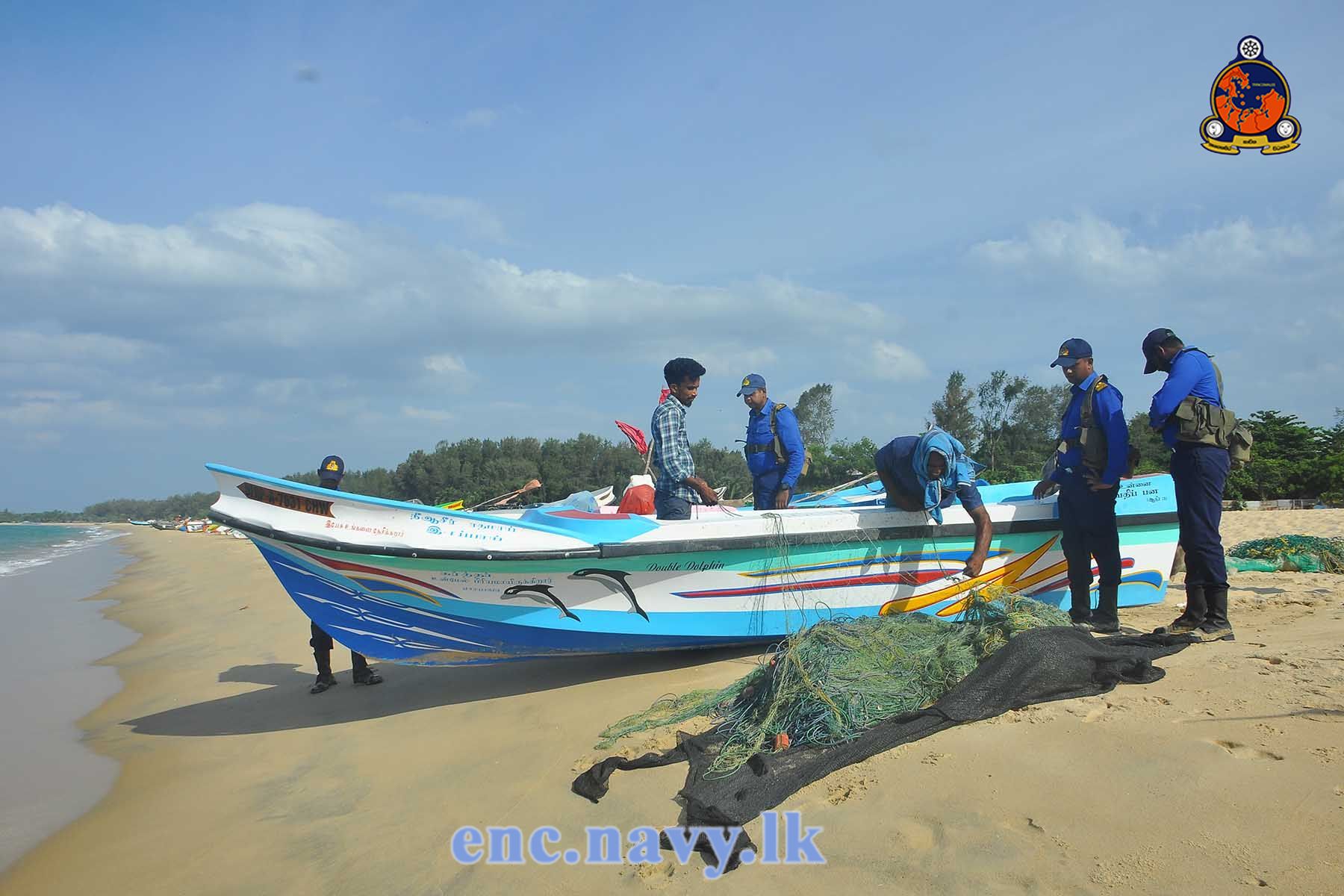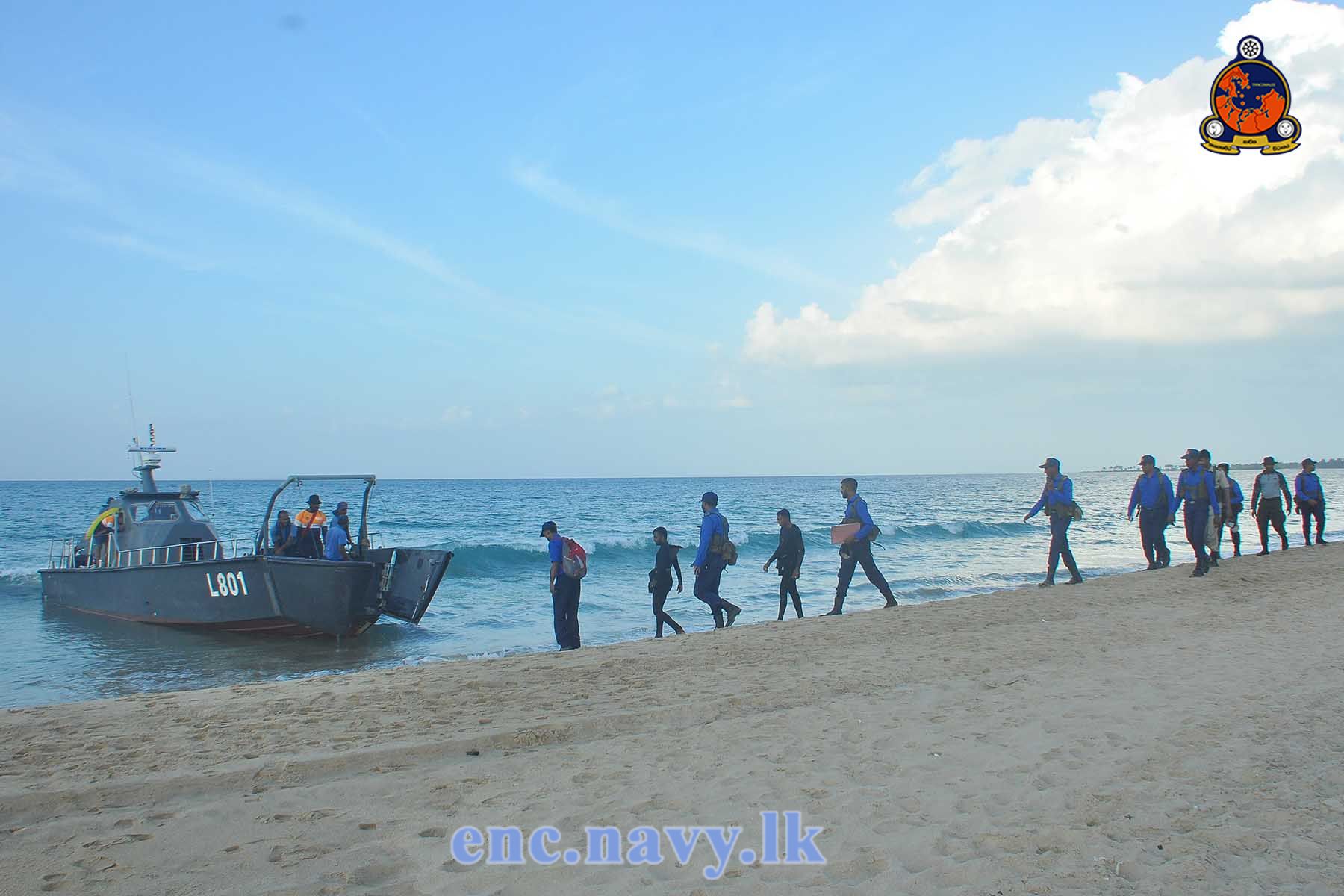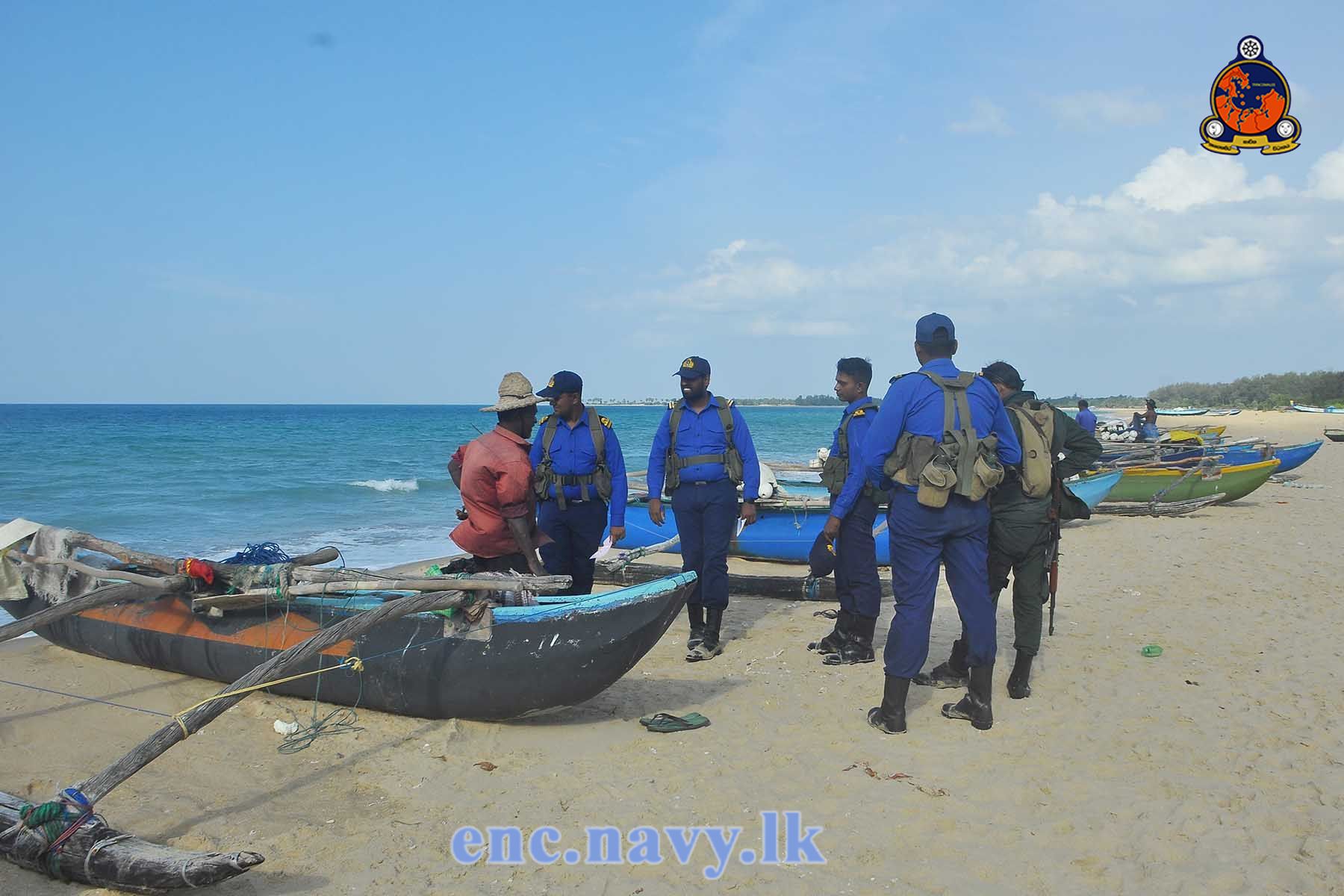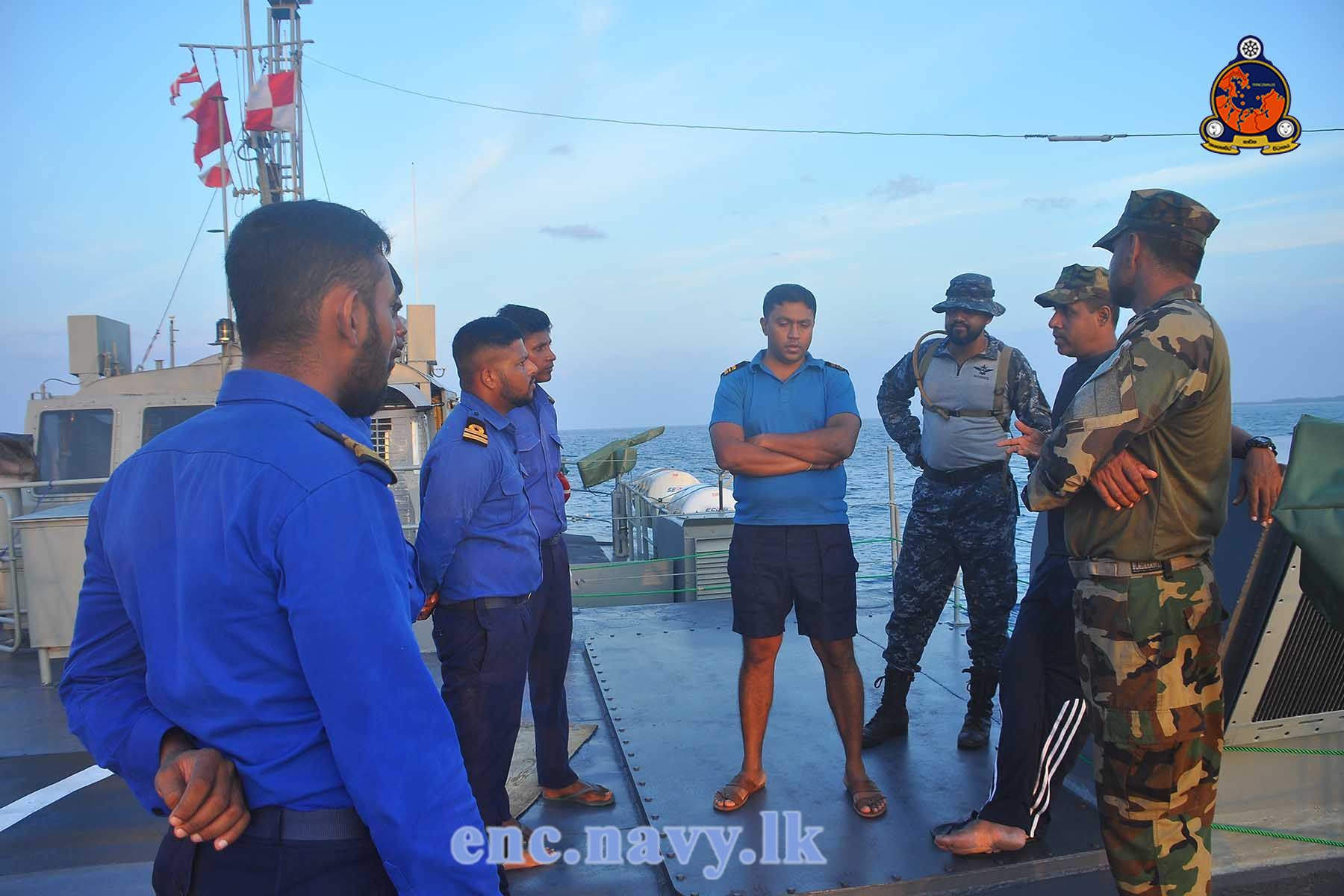 MAANKENI