• This Contingent will primarily formed by inducting 100 dedicated Patrolman Branch personnel along with another 50 personnel from different branches.
• The ultimate aim of this efforts is to form two Marine Battalion in the Sri Lanka Navy.
• The First Marine Battalion aptitude Physical Efficiency Test of NPM sailors held at SLNS Shiksha on 07th August 2016 and selected 123 out of 162 NPM sailors.
• The Second Marine Battalion aptitude Physical Efficiency Test of officers and sailors of different branches held at SLNS Gamunu on 25th August 2016 and selected one engineering, one medical officer respectively and 48 personnel out of 74 officers and sailors. Both PETs conducted after preliminary interview conducted by CO Marine Battalion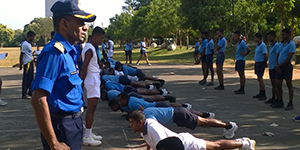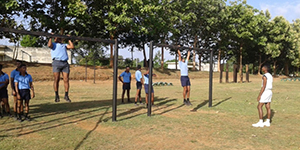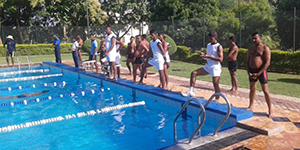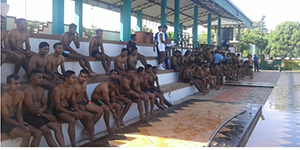 • The initial training was commenced on 26th September 2016 at SLNS Barana with the participation of 176 naval personnel.
• The concepts of this Marine Contingent are to utilize naval personnel as follows:
• Deploy in UN peacekeeping missions.
• Discharge Disaster relief duties.
• Provide Humanitarian assistance.
• Opening Address held at SLNS Barana on 26th September 2016.